Save €50 when you spend €700 or
save €100 when you spend €1,000
on 2 or more different Large Kitchen Appliances
Saving applied at Checkout
Save €100 when you spend €1,000
on 2 or more different Large Kitchen Appliances
Saving applied at Checkout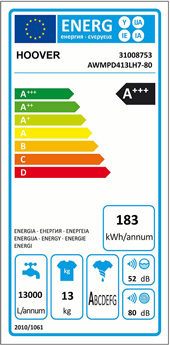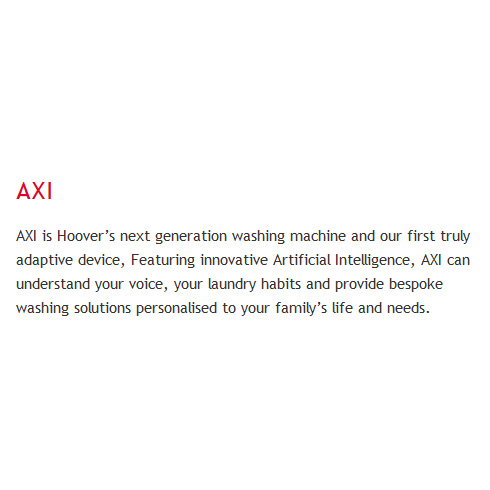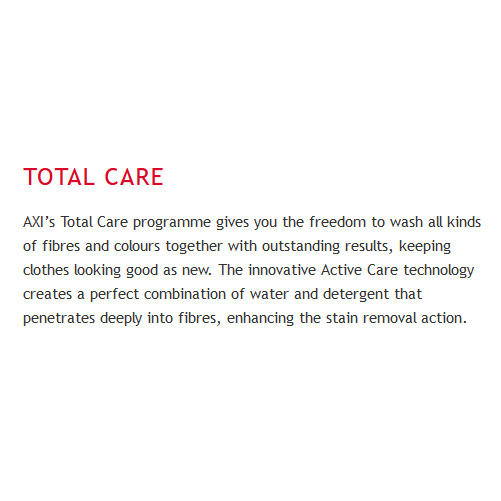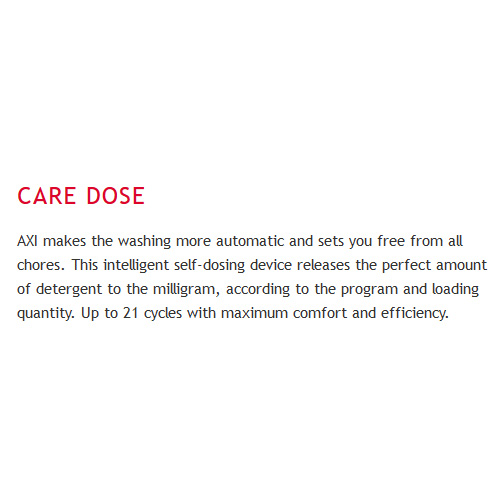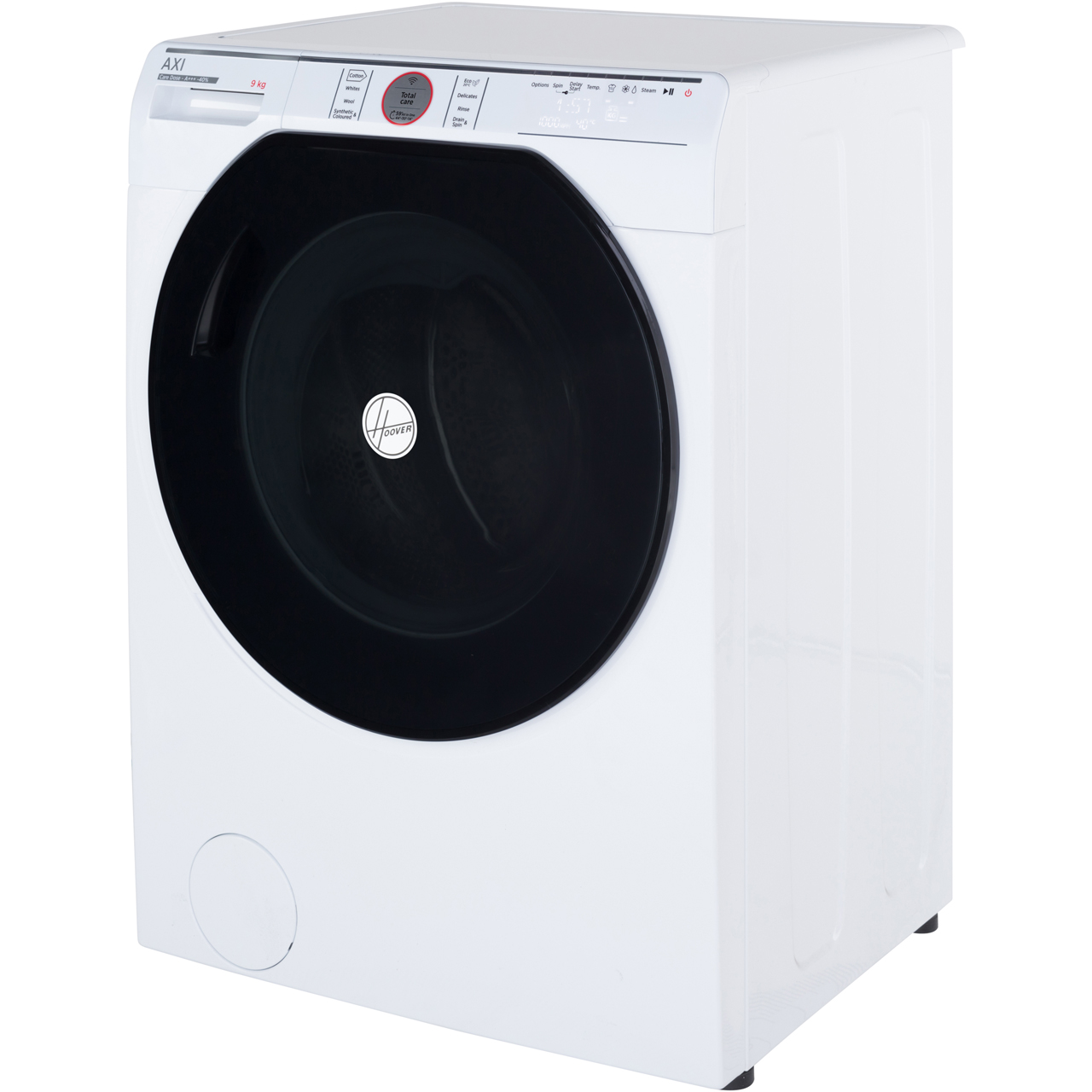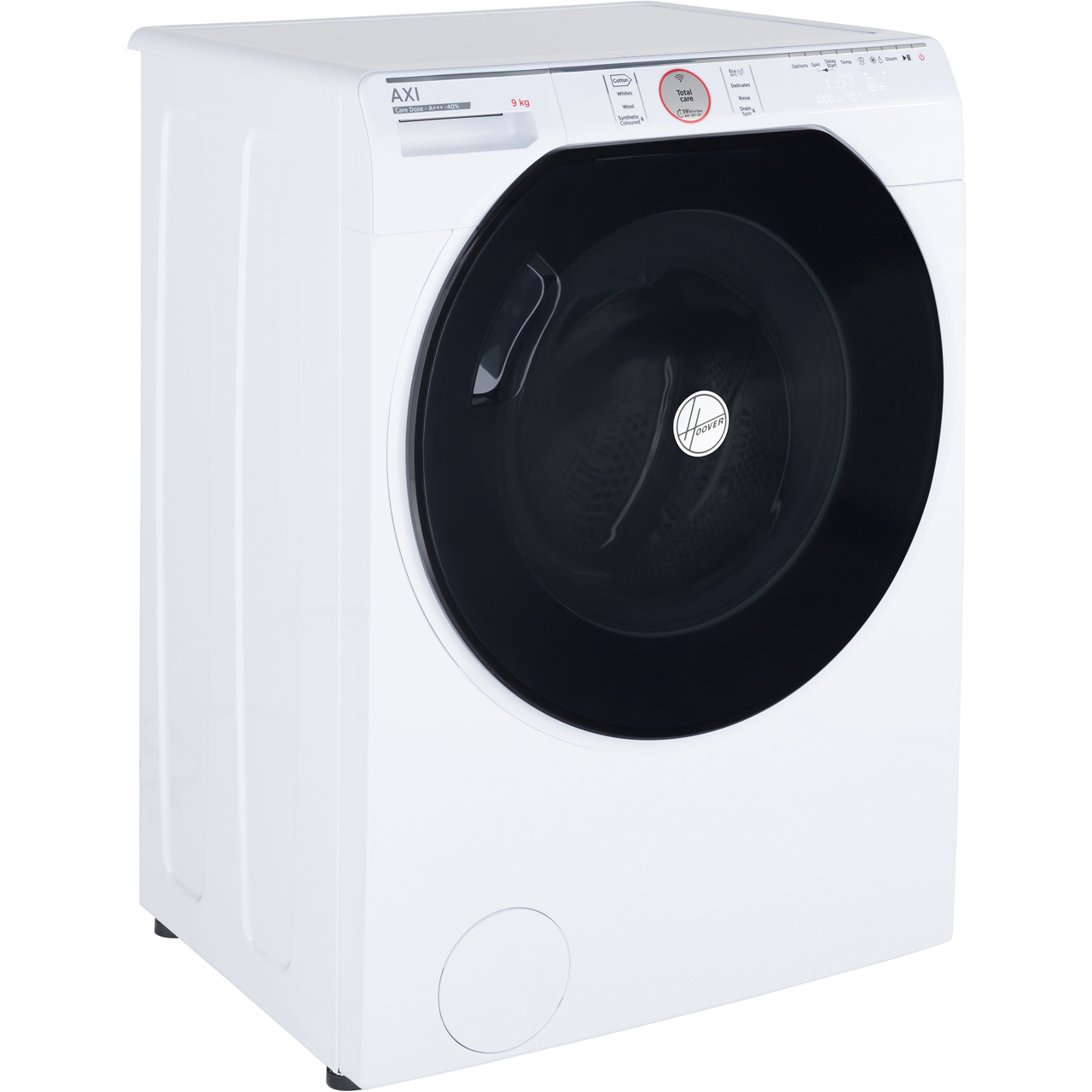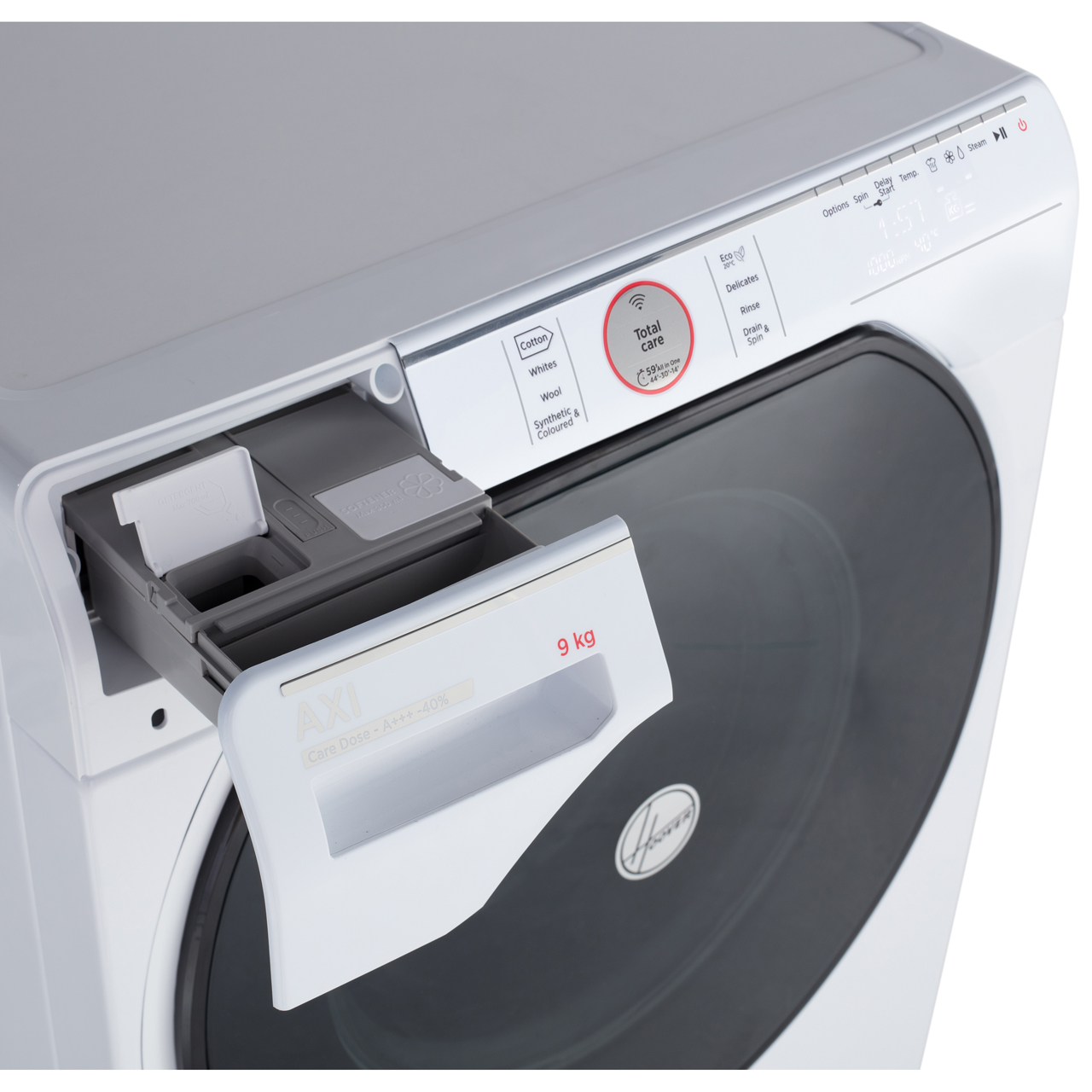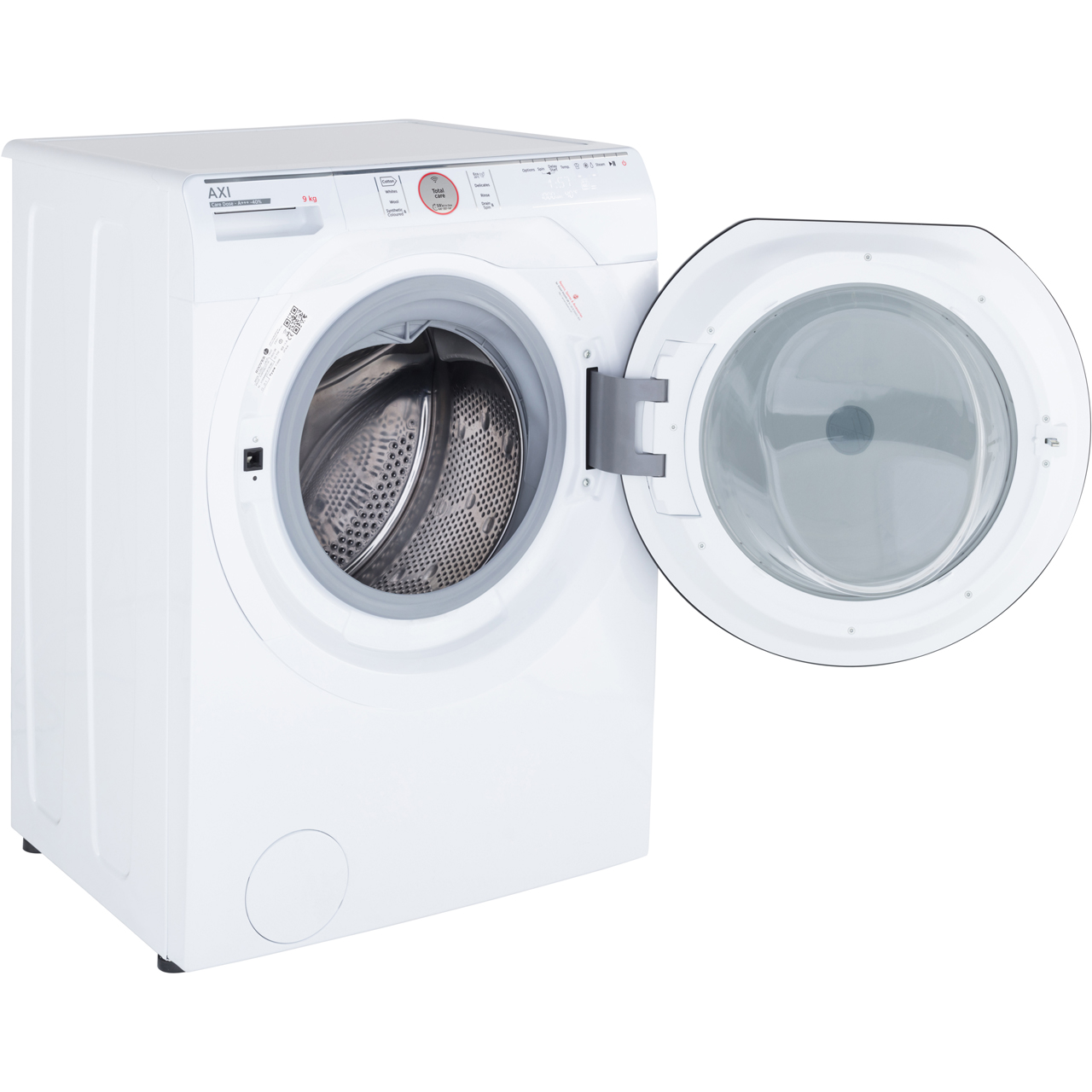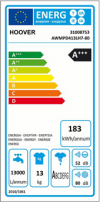 Hoover AWMPD413LH7 Washing Machine, A+++ Energy Rating, 13kg, 1400rpm, White
Take the time and effort out of cleaning clothes with the advanced-engineered next-generation Hoover AXI AWMPD413LH7 Freestanding Washing Machine.
The AXI AWMPD413LH7 Washing Machine has a huge capacity of 13kg (ideal for larger families), and a spin speed of 1400rpm.
AXI
AXI is Hoover's next generation washing machine and their first truly adaptive device with innovative artificial intelligence, AXI understands your voice, your laundry habits and provide bespoke washing solutions personalised to your family's life and needs.
Hoover Talks
Set up and start any programme just by using your voice. Need laundry advice? The built-in Hoover Talks technology understands, learns and adapts to provide the answers you need.
Total Care
AXI's Total Care programme gives you the freedom to wash all kinds of fibres and colours together for superb results. The innovative Active Care technology creates a perfect combination of water and detergent that penetrates deeply into fibres, enhancing the stain removal action.
Care Dose
AXI allows for more automatic washing and sets you free from all chores. This intelligent self-dosing device releases the perfect amount of detergent to the milligram, according to the program and loading quantity. Up to 21 cycles with maximum comfort and efficiency.
A+++ Energy Rating
Save money and know you're helping the environment with an A+++ Energy Rating.
Product Information:
detergent dosing * 21 cycles
artificial intelligence
built-in hoover talks technology
inverter motor
wifi connectivity
bluetooth connectivity
smooth touch controls
13 programmes
delay start option
a+++ energy rated
noise level on wash 52dba
noise level on spin 80 dba
programmes include:
- all in one 59 minute
- cotton
- delicate
- wool
- drain + spin
- eco 20 degree
- rapid option
- synthetic
- whites
Features:
BRAND : HOOVER

SPIN SPEED : 1400

CAPACITY : 13KG

ENERGY RATING : A+++

COLOUR : WHITE

AVERAGE ANNUAL WATER CONSUMPTION (IN LITRES) : 13000 - 13999

QUICK WASH : YES

DETERGENT DOSING : YES

SMART CONNECTIVITY : YES

DELAY START : YES

TIME REMAINING INDICATOR : YES

CONTROLS : TOUCH

DISPLAY : DIGITAL

STEAM FUNCTION : YES

HEIGHT: 850

WIDTH: 600

DEPTH: 665